With faster 2.5-second location updates and the capacity to follow up to 20 dogs (T 9 devices sold separately or as a bundle), Astro 900 is a handheld powerhouse of dog-tracking performance.
Follow Your Dog's Every Move
Using our T 9 collar device (sold separately or as a bundle) to transmit each dog's location as often as every 2.5 seconds, Astro 900 is quick to pinpoint the track they're following — even when they're on the run. You can see your dog's current location and a trail of where he's been. You also can switch over to the Dog Track page to view a compass pointing to your dog's location. For help in keeping the big picture in sight when tracking multiple dogs, it's easy to auto zoom the map page, so all dogs can be seen on the display at any time.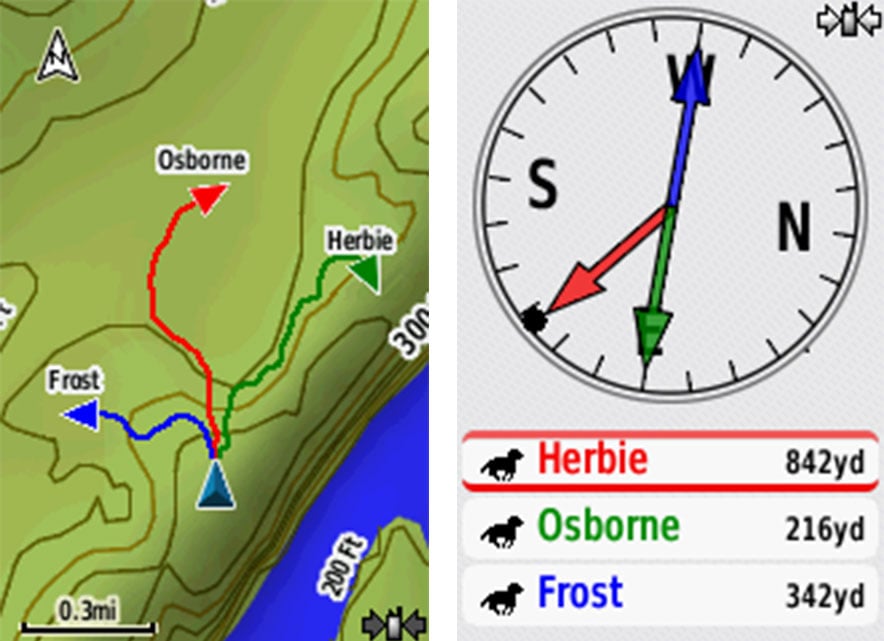 See More Detail with Additional Mapping
Astro 900 features a microSD™ card slot that allows you to load even more mapping options. You also can opt for City Navigator® NT map data, which gives you turn-by-turn driving directions on roads. In addition, Astro 900 supports BirdsEye Satellite Imagery (free 1-year subscription included) so you can download satellite images to your device and integrate them with your maps.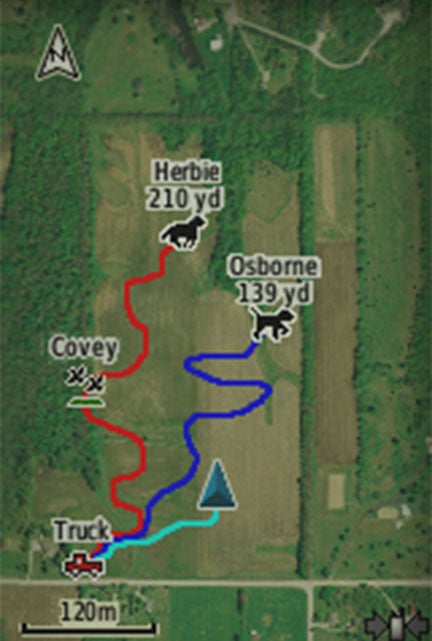 Track with Hunt Metrics Dog Data
Sophisticated Hunt Metrics data helps monitor your dog's hunting patterns and behaviors to optimize your training opportunities. You can see your dog's times, distances traveled and overall scores.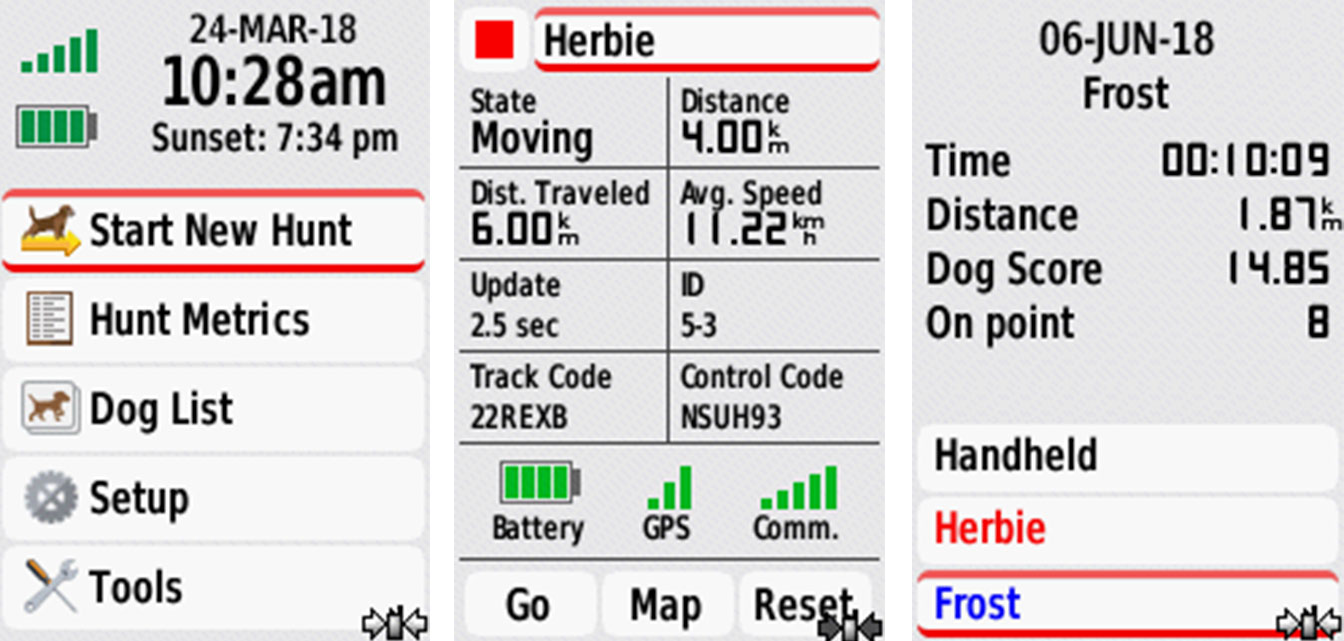 Count Your Coveys
After you've tracked down your quarry, mark the exact spot with the Astro device's Covey Counter™, a special waypoint that shows the exact location, time of day and elevation where you found your prey as well as the number of birds you flushed and took from that location. Astro lets you save other special waypoints, such as "Truck" and "Lodge," so you can easily find your way back to these locations at the end of the hunt.
Make Every Outing Count
Plan for a more productive hunting trip with BaseCamp™, software that lets you view and organize maps, waypoints, routes and tracks. BaseCamp displays topographic map data in 2-D or 3-D on your computer screen, including contour lines and elevation profiles.
Share Wirelessly
With an expanded ecosystem of wireless connectivity options, Astro 900 can support unit-to-unit data transfer with a variety of compatible Garmin devices.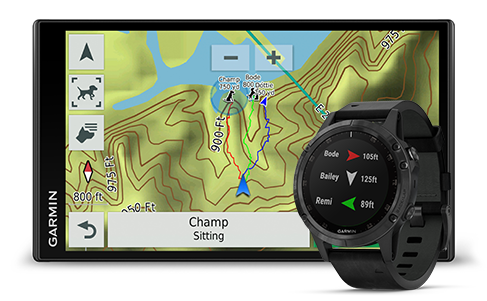 Turn Your Computer Into a BaseStation for Tracking Dogs
Load your laptop with BaseStation software to turn it into a field control center for tracking multiple dogs (equipped with T 9). 
Tough, Water-resistant, Long-lasting
Like all Garmin outdoor products, Astro 900 is designed to be effective, easy to use, reliable and rugged enough to withstand all the blows, bumps and sloppy conditions of training and hunting. 

Features
Battery Life - Up to 20 hours
Battery Type - 

Optional NiMH pack or 2 standard AA (not included)

Memory -  4GB
Physical Dimensions - 

2.4" x 6.3" x 1.4" (6.1 x 16.0 x 3.6 cm)
Included
Astro 900 handheld
4.2 inch (10.8 cm) antenna
Belt clip
USB cable
Manual